we Muskaan Power Infrastructure Ltd 'formerly known as Muskaan Engineers' are one of the renowned companies engaged in manufacturing, supplier & exporting of a wide range of electrical and power equipment. Apart from this, we also offer after-sales services both on-site and off-shore as per clients' specific requirements.
Our product range being of power sector is required by every sector of industry. Our range includes Distribution Transformers,Automatic Voltage Controllers,Power Transformers,Corrugated type Transformer,Package Substations,Dry Type Transformers,High Tension Transformers,Plating Anodizing Rectifiers,Compact Substations,Ultra Isolation Furnace Transformers,Servo Controlled Voltage Stabilizers,Variable Transformers,Cast Resin Transformer,Pole Mounted Transformer,Furnace Transformers,Transformer With OLTC Arrangement,Variable Voltage Transformers,Industrial Transformers,HT Transformer,Isolation Transformers,Electrical Power Transformers,Rectifier Transformer,Three Phase Transformer,Single Phase Isolation Transformer,Ventilated Transformers,Voltage TransformersDistribution & Power Transformers,OLTC Transformer,HT Stabilizers,DC Rectifiers Transformers,Oil- Cooled Transformers,Oil Immersed Transformers,Unitized Substations,Mobile Substation Transformers.
BVQI is a testimony of the high quality equipment we offer. In order to meet the clients requirements based all across India and abroad, we have also set up Sales and Service Offices, Channel Associates in India as well as in Dubai, Saudi Arabia, Tanzania, Nigeria, Kenya and Ghana. Owing to our enthusiasm to constantly offer technically advanced range of electrical and power equipment, we have been able to hold a strong clientele.
Under the able guidance of Our Directors, Mr Neeraj Mahajan and Mr. Ravi Mahajan, we are striving towards achieving the maximum trust & hold of our clients. They are technocrat & a far sighted man, under whose leadership, we are constantly moving towards the heights of success.
MPIL envisions to be a leading global player and a national leader in the field of Power Transmission and Distribution, promoting the cause of energy saving through constant innovation and customization of products, and introduction of value added solutions for its honored customers. It is en-route to become a one stop shop for Power and Distribution Transformers and other allied products scaling newer height of technology, setting quality benchmarks for all its products and services and ensuring satisfaction to all its customers.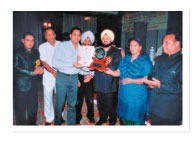 &nbsp Achievements and Recognition
Material Selection
Manufacturing Processes
Static (Strength) and Dynamic (Growth) Performance
Error Prevention instead of Error Correction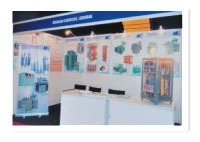 &nbsp Achievements and Recognition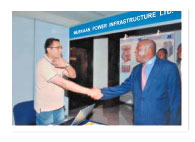 &nbsp Achievements and Recognition
World Class manufacturing facilities
Modern technology
Continuous research and development
Total Customers focus
Global Orientation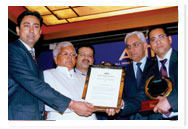 &nbsp Achievements and Recognition
To run the business with the highest level of Integrity, Responsibility and Accountability and to continue to build on the Trust & Confidence of stakeholders that the organization has earned over the years.
To stay as an Open, Responsive, Participative and Entrepreneurial organization
To lead the way by staying ahead of the competition by delivering excellent quality, continuous R&;D, dedicated customer service, excellent product performance and durability, brilliant technical support, enhanced manufacturing process, state-of-the-art testing facilities, professional management, customer-centric marketing practices and selfless contribution to community
To encourage energy savings through Innovation, Product Customization and providing Value Added Solutions to the customer
The core is constructed from low loss, cold rolled, grain oriented, annealed laminations of electrical sheet steel conforming to the latest international standards. Special frame is built in-house for clamping the core to reduce the magnetic noise as well as making the whole structure rigid & robust.
Windings
Coils are wound with electrolytic high conductivity paper covered or synthetic enameled copper conductors. Cooling ducts are provided to keep the hot spot temperature as low as possible. Coils are dried in electric ovens. Rigid connection support and coil clamping is provided to ensure high short circuit strength.

Insulation
Pre-compressed board PARMALI board and JAPANEESE insulation paper of best quality is used.

Oil
Oil is tested for resistivity, dielectric and acidic characteristic conforming to IS-335. Before topping up oil is filtered thoroughly.

Tank
The tanks are made of MS steel plates/sheets with adequate bracing & stiffness. Tanks are pressure tested to withstand any type of inside or outside pressure. All the external surfaces are given a primary coat of zinc chromate, red oxide and two finishing coats of grey paint. The inner surfaces are
Read More

Our range of electrical and power equipment is used in diverse industrial segments like
Cement Plant
High Rise Buildings
Cold Storages
Tea Estate
Tube Mills
Flour Mills
Rolling Mills
Textile Mills
Paper Mills
Club Hotels
Rice Sheller's
Hospitals
Nursing Home
Engineering Units
Rubber Industries
Food Processing Units
Pharmaceutical Units
Oil & Vanaspati Plants
Footwear & Leather Units
Distilleries & Beverages
MUSKAAN'S provides 24 x 7 after-sales services through well-equipped Service Centres around the country. The trained service engineers and the competent maintenance team can attend to customer calls within a maximum time of 24 hours. Both on-site and of shore services are available, as per the customer's request and the mobile service unit makes it easy to reach out to the distant & remotely located installation areas.
With our reliable performance and quality output, we have been able to develop a large client base across the globe. Our endeavor has directed us to provide excellent quality electrical and power equipment to our valued clients. The range offered by us undergoes rigorous quality checking to ascertain long term functionality. The vast industrial experience, in depth knowledge of our workforce has helped us in gaining the trust of our valued clients. We are committed to building long-term relationships with all our business partners-customers, distributors, bulk suppliers or importers.
Our range has found an encouraging response in Domestic and International markets and we have developed an impressive base of clients in the countries such as:
South Africa
Angola
Zambia
Ghana
Jordon
Iraq
UAE
Tanzania
Uganda
Kenya
Nigeria
Sudan
Myanmar
Saudi Arabia
Kongo
Afghanistan
Nepal
Saudi Arabia
Bangladesh
Nepal
Australia
Russia
Read More